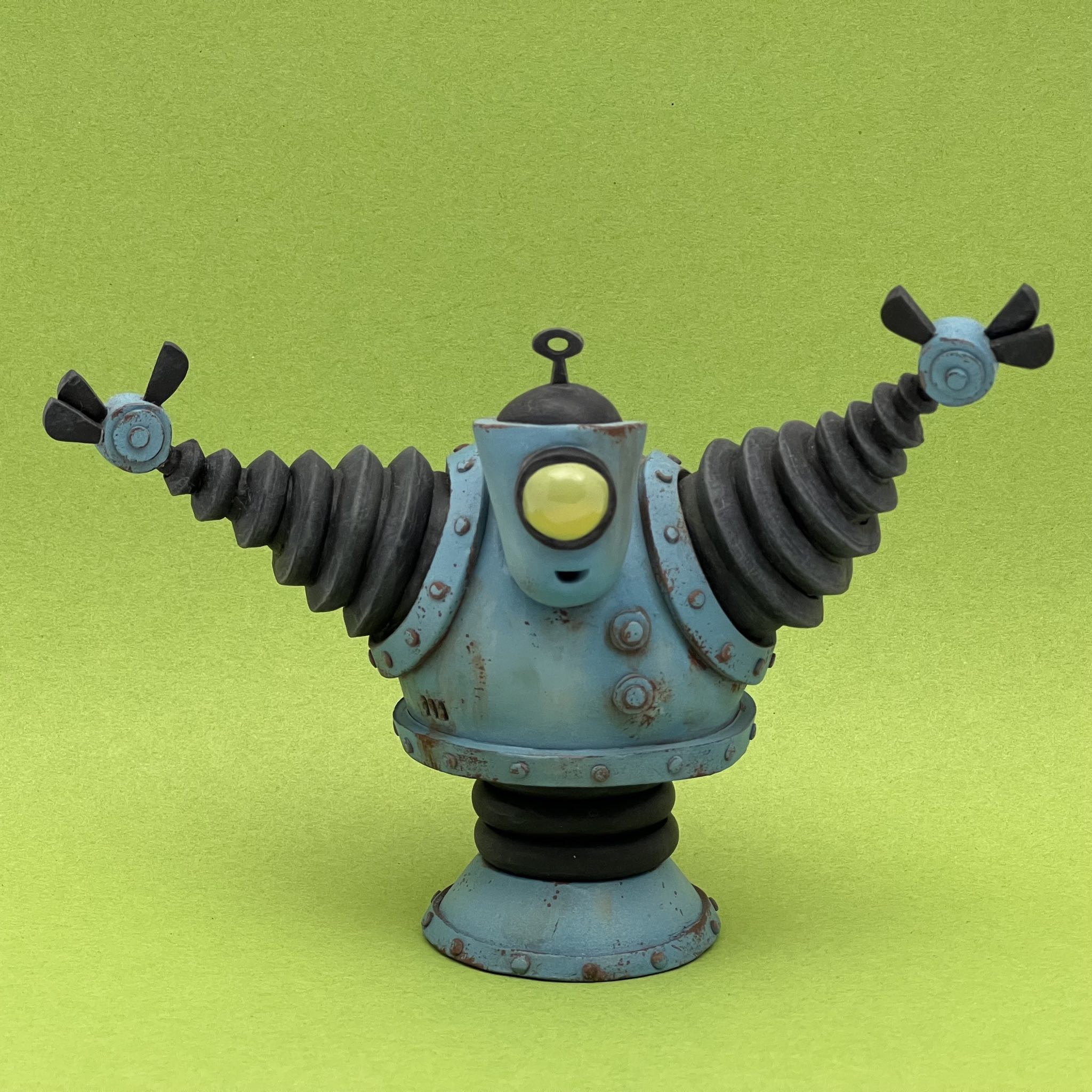 I made an art toy sculpture of Hugbot, one of my Robot Roundup characters.
Similar to how I made Junkbot, I printed a vector drawing of the character at the size I wanted the sculpture, which I then used as a schematic.
With this blueprint, I made a simple armature with twisted wire for his arms and torso, and built it up with layers of aluminum foil.
With my clay extruder, I was able to coat the armature with thin strips of Super Scupley. I also used extruded pieces for the trim around his shoulders and torso, as well as the triangular baffles around his arms. All the rivets were sliced from a thin clay noodle.
I airbrushed his body first with a rusty orange. Then I used a paint chipping technique where you then spay a layer of hairspray over the base color, followed the final body color. Using a stiff, wet brush, you then scrub around the areas where you want the base rust to show, and the hairspray, when wet, will loosen and the top paint layer will start to come off. This creates a the effect of the top layer of paint peeling off in places.
Then I used thin washes of oil paint to add grease and rust streaks.
Who's ready for some hugs?