2020 be like…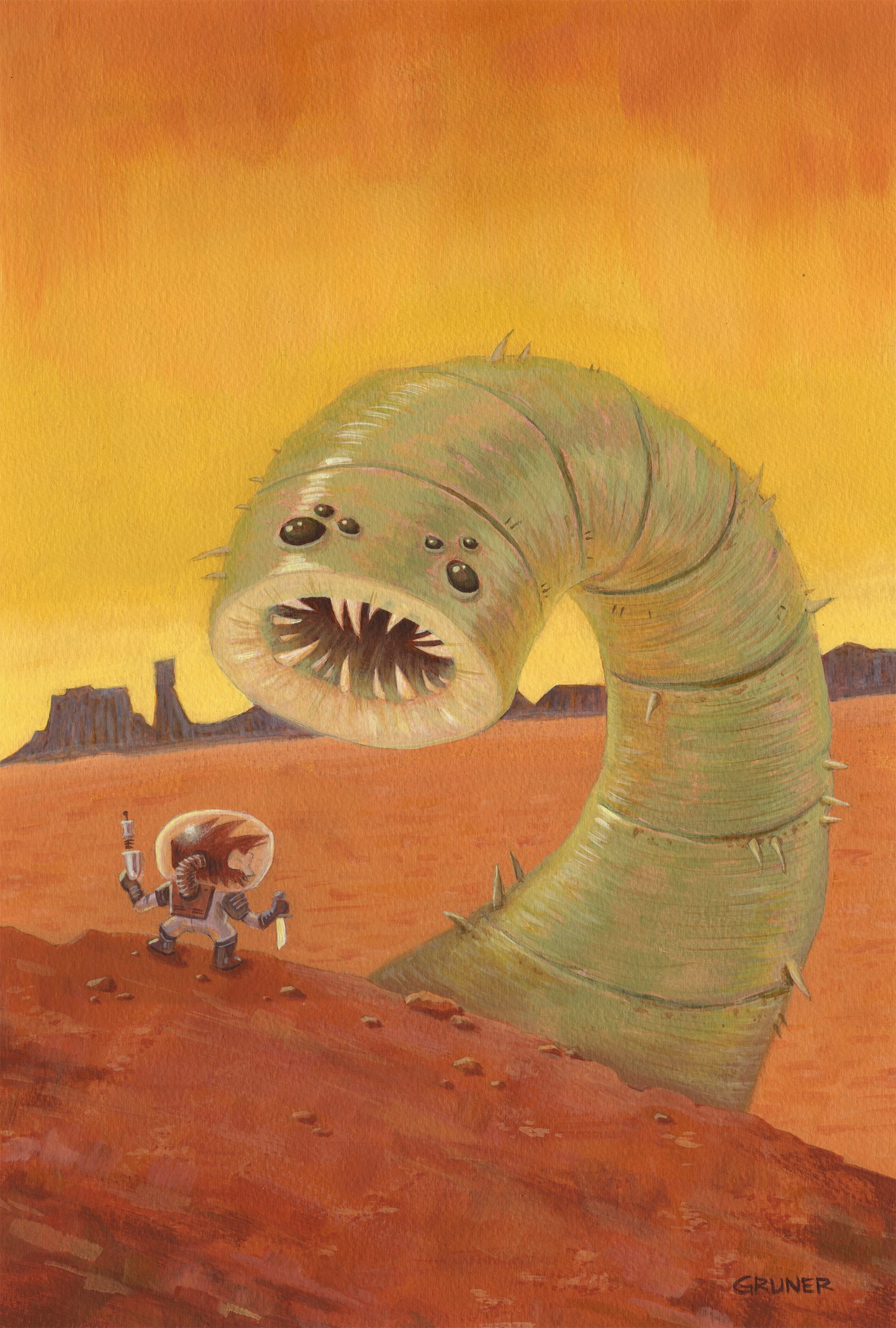 A while back, while I was working on a Space Monkey drawing, I had the realization that I was drawing manifestations of my anxieties, and that I sometimes end up visiting this character during stressful times.
The painting itself I tried to render in a style reminiscent of vintage sci-fi book covers (and obviously Dune inspired). In any case, it's reassuring to see someone who won't back down in the face of insurmountable obstacles.
I sculpted a little maquette of the sand worm so that I could get the lighting right.