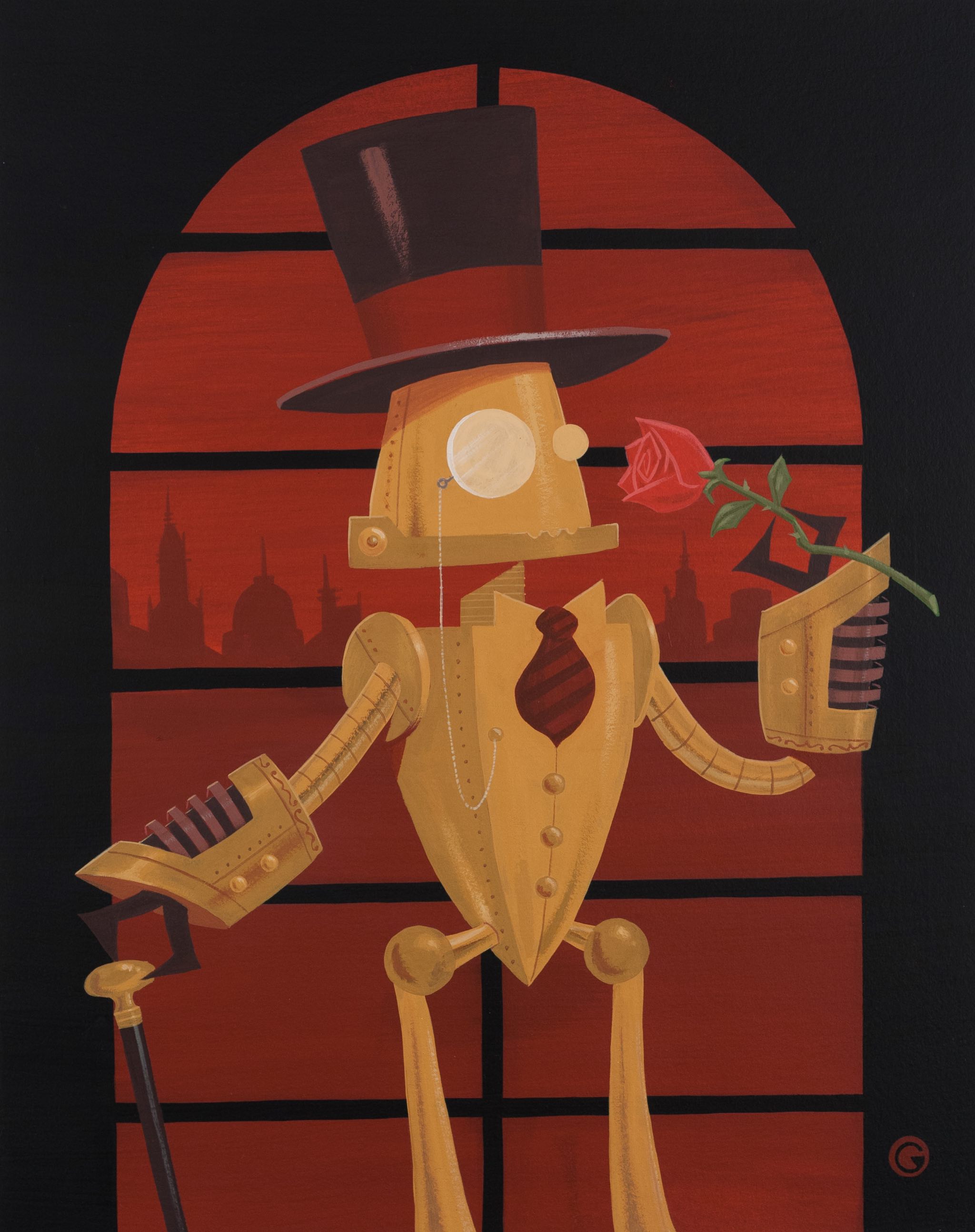 Title

Stayin' Alive

Size

11" × 14"

Medium

Acrylic on Watercolor Board

Date

2014
This was done as a companion piece to Night Fever. As I was painting Sherlock and Watson, I started to wonder what Moriarty would look like in this world. As Holmes and Watson are tramping through the dark sewers, I tried to present Moriarty in an opposite environment somewhere high above the city. (An airship, per chance?)
For the character design, I tried to strike a balance between depicting him as gentlemanly but with a slightly sinister edge. I also wanted this work to stand alone without the Sherlock context, so I kept the character sort of generic looking.
This one presented a few challenges. I got carried away with the metallic textures and delved into a level of detail that ended up a little more realistic than the overall layout and composition, so there's a bit of a style mismatch.
I like how the background color cuts into the shadows coming off the body. This happened by accident, where I just left the shadow areas blank as I was painting, but I really liked the effect, so I kept it and repainted some of the shadows with the bg color.