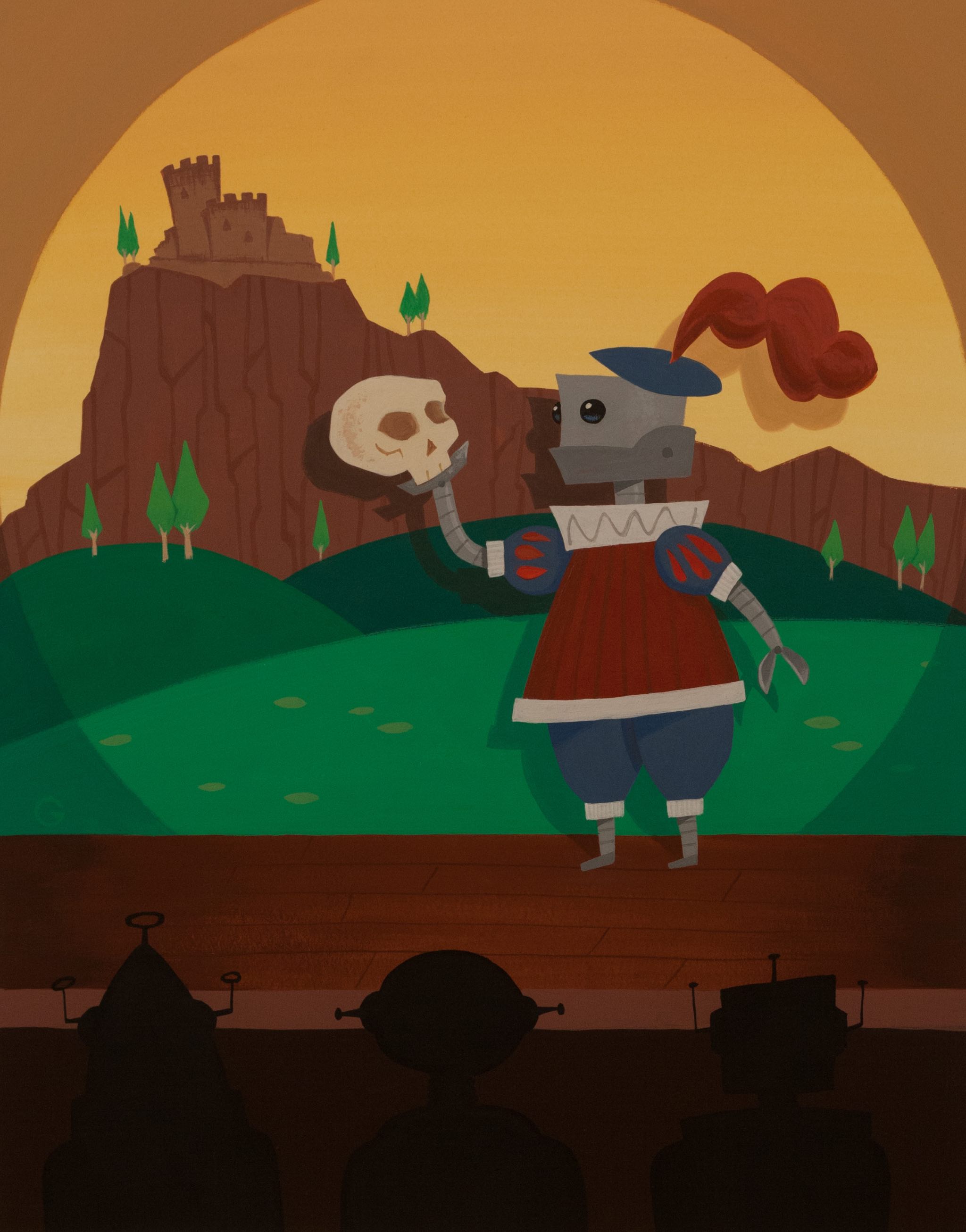 Title

Time Is on My Side

Size

11" × 14"

Medium

Acrylic on Watercolor Board

Date

2013
This is one of my favorite paintings I've done so far. Several years elapsed from initial sketch to finalizing on colors, but the final painting only took about a week.
The subject is admittedly cliche, but I tried to move past this by fully committing to it, so that it's not just "that scene from Hamlet", it's an actual lavish production of it.
But I don't think the robots realize it's a cliche. They're involved in some serious existential high art, because before we died off, we never got around to programming them to understand irony.